Swordfish Notes: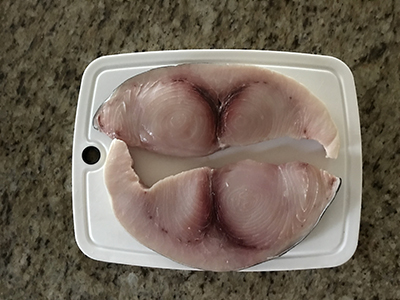 Start with fresh swordfish - hopefully just caught in Montauk!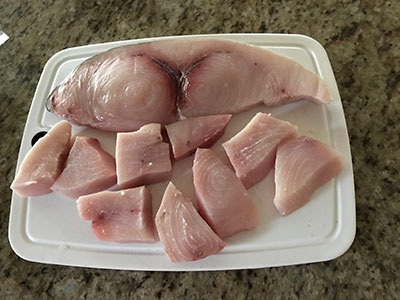 Trim and cut into serving pieces.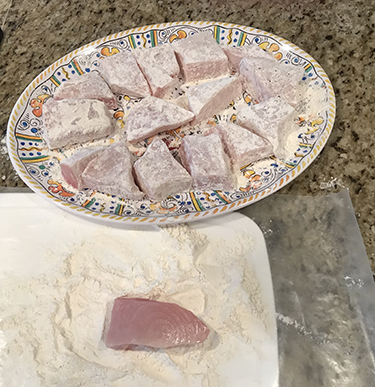 Dredge with flour.





Time to start cooking!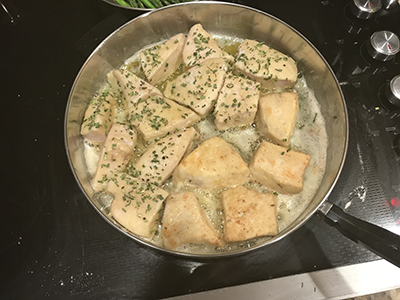 Saute with Herbs (I'm using chives here.)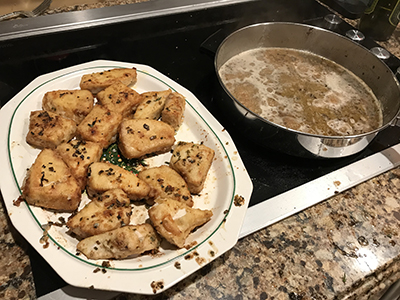 Remove to serving plate when lightly brown and fish is done to taste.





Deglaze pan using a nice white wine, then pour resulting wine sause over fish to serve.